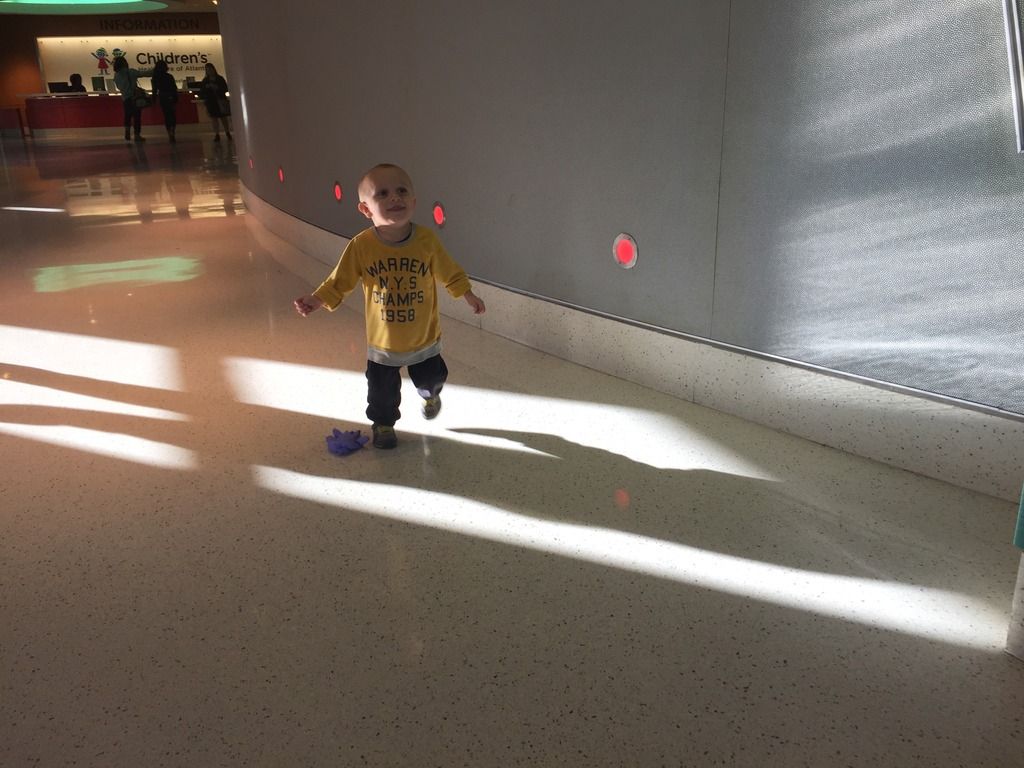 Twice this week we walked familiar halls, saw familiar faces, and felt familiar feelings of horror. I hate/fear/dread scan and lab days but know they are a necessary evil to give us the information we need.
I can't say it enough. Scan days are the absolute WORST.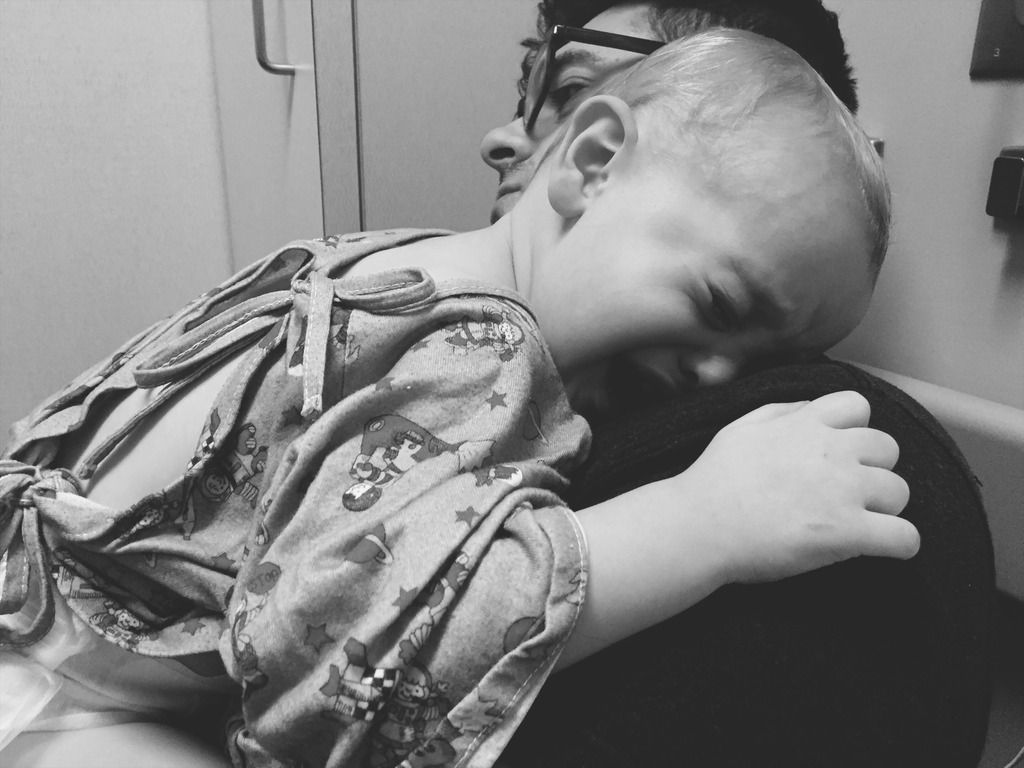 Yesterday we got the results of his most recent abdominal scan from this past Monday. His tumors are stable and show no signs of growth or spread. Thank you Jesus... we are THRILLED!!!!! I will never tire of seeing our favorite oncologist getting to tell us good news like this. We had almost the entire family there to hear it, and as that has become such a rarity, it was even more special to be able to celebrate together. All of this lab work showed his body is stabilizing the tumor and he's growing and developing normally.
This is especially good to hear as just a few months ago Red had a brain and spine scan that was scheduled in addition to his regular scans. He was falling a lot and having trouble with his balance. This could either be a sign of an early walker who has 2 older brothers he's desperately trying to be like, or it could be a sign the cancer had spread to his brain and spine. If it had spread, our relatively positive prognosis would have become impossibly grim. If you're a numbers person, I'll explain it this way - he would have gone from his current 85%ish chance of survival, to a less than 3% chance of survival. We would have immediately been enrolled in every trial available, and gone to high dose intensive therapy. Justifiably... we were terrified. And thankfully, we were able to hear that there was no spread to brain and spine. Turns out he's just a daredevil. Surprise, surprise....
So, STABLE has been the theme of the last few scans, and the relief we feel is indescribable. This face brings us unbelievable levels of joy. He has made our whole family better. We pray every day that we will get to keep him.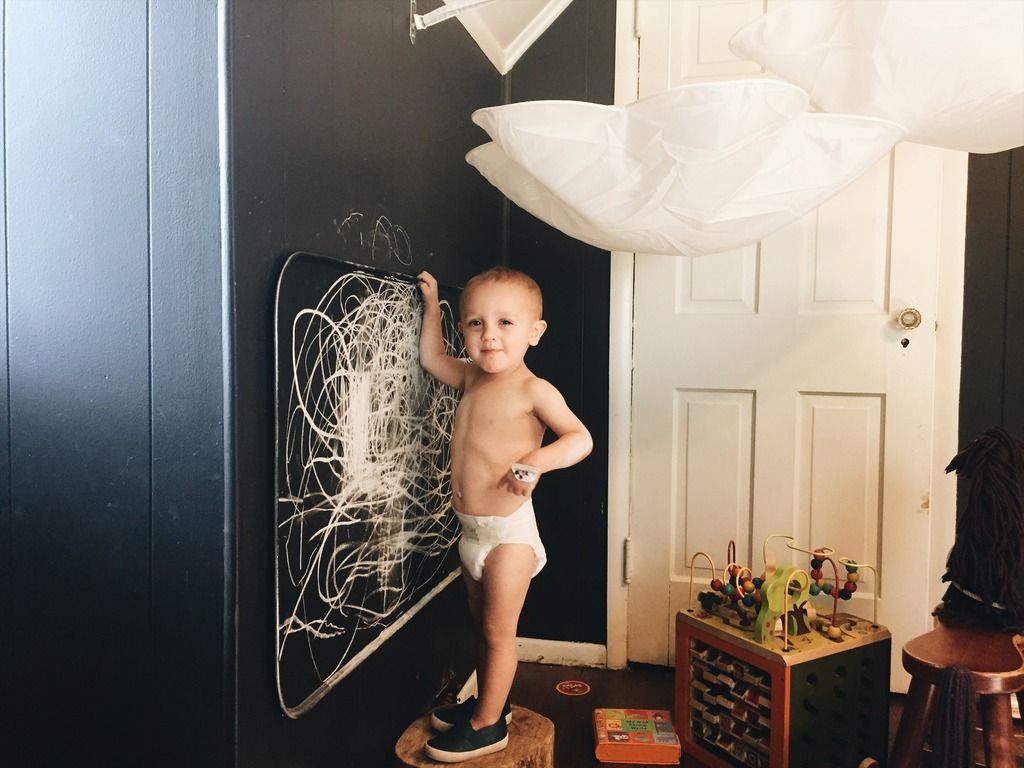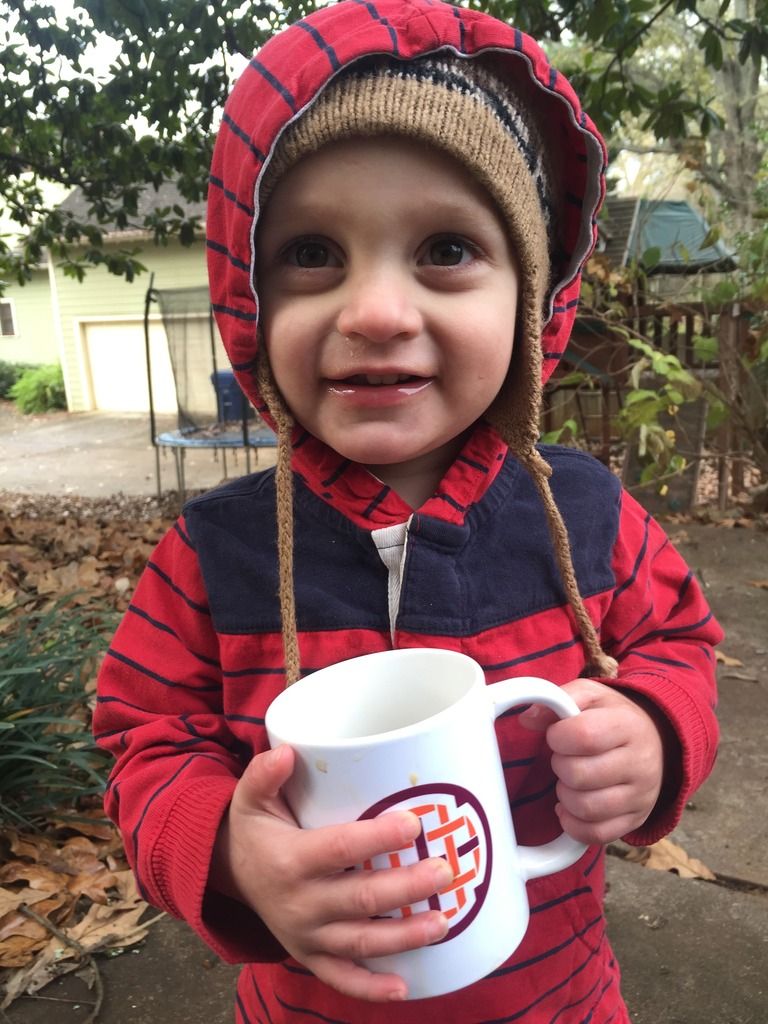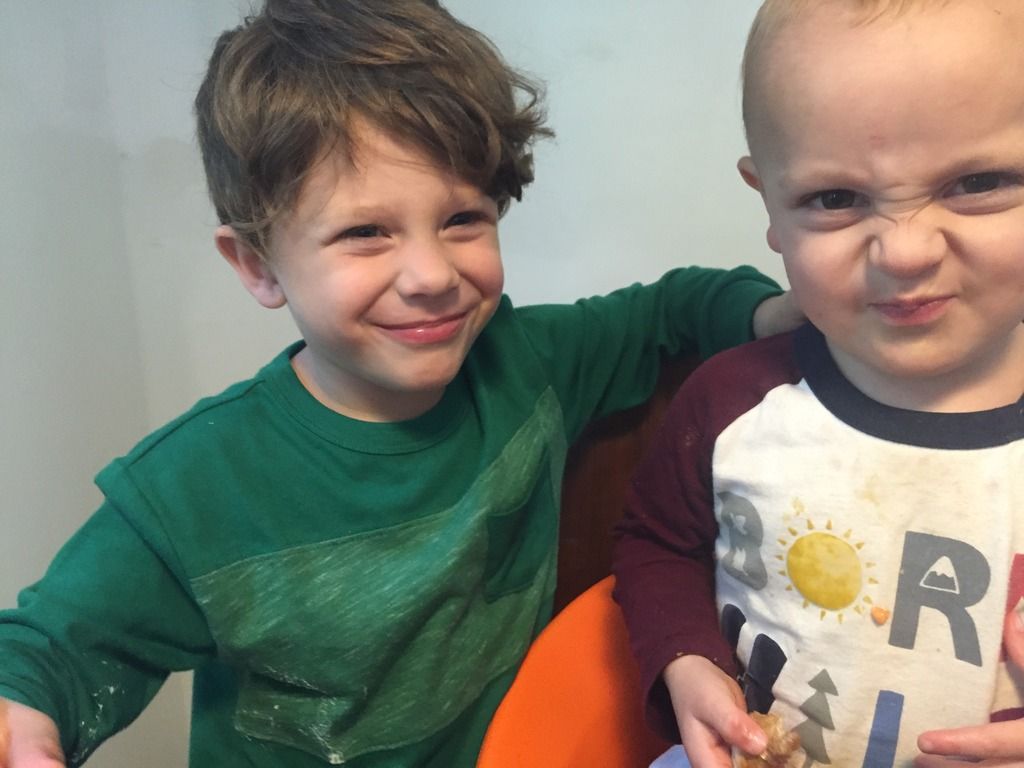 These scans and labwork will continue every 6 months, indefinitely. I look forward to the day where I can explain to him the reason we hold him down and torture him. My heart hurts with the desire to tell him why the people that love him the most would let him get 'ouchies,' and bring him to a place he fears so much. Yet I dread the day where we have to tell him he has cancer.
The biggest change in our family is that in just a few weeks, we will welcome in a 4th child. A girl. Red will be a big brother. In so many ways this pregnancy and anticipating a new baby has been very healing for our family. It has given us a focus and common goal that is not cancer-related.
But my momma heart will never forget the first second I held my Red, and I felt the small tumors all over his body, and knew that something was wrong. So we hope, and we pray, that this time the words 'healthy and perfect' that we've heard over and over and over again during this pregnancy, ring true.
At this point, we are almost 2 years out from that day, and many have commented 'but he's fine right?' when I answer honestly that fear and uncertainty still dominate our thoughts. Yes, he's doing amazing. Please hear me when I say that. I'm not taking it for granted that I got to keep my kid while so many families we love have lost theirs. Every time I see him smile, watch him play, and see the peace and joy he brings to his brothers, I'm overwhelmed with how very very lucky we are.
But that doesn't erase the long journey we've had.
Maybe people are tired of hearing that we are still not ok. That we feel the effects of our cancer diagnosis every single day. That we are overwhelmingly grateful for today, while still being overwhelmingly fearful for tomorrow. I think before it was my kid I would have looked at me and felt the same way... 'Aren't you guys over this by now? Haven't you moved on? I mean, things are fine now!' But healing takes time, and fear can stick like superglue to your mind. I see this now.
Thank you to those that continue to ask about him, and continue to care deeply for our family. I worry our gratitude has not been as evident as I've hoped. I worry we've hurt some who didn't hear how much the gifts, prayers, and financial support has meant to us over the last 2 years. Please know we are incredibly grateful. You have made all the difference. We think of you all every single day, and talk with our kids constantly about how important it is to look for those that need help, just like we needed help. Even during Christmas just a few weeks ago, we were loved on by strangers to an overwhelming level. Thank you, thank you, thank you. Thank you for loving us despite knowing us. Thank you for loving us without even meeting us. Thank you for praying for our son. Thank you for opening your hearts to the world of childhood cancer and being the literal hands and feet of Jesus.
THANK YOU.
Stay in the know. Sign up to receive email notifications the moment new Journal entries are posted